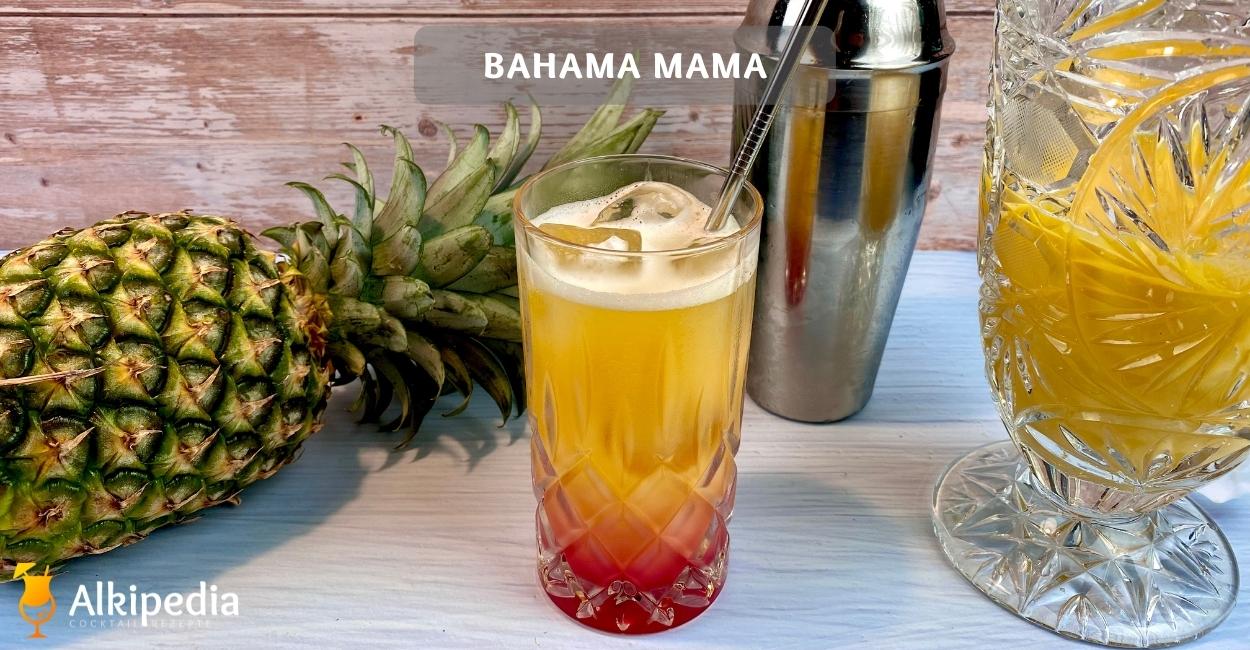 Bahama Mama — Fruity cocktail delight with a tiki touch
The Bahama Mama is wonderfully fruity and tastes like exotic vacation memories. But it is also a pretty strong drink because it consists mainly of rum, liqueur, and juice.
When was the Bahama Mama invented?
The cocktail was created sometime in the late 1950s or early 1960s when the trend for tiki drinks was at its peak. Today, the cocktail is considered the national drink of the Bahamas.
Tiki cocktails are fruity-sweet rum-based drinks. In the 1930s, people of the United States became interested in the origins of surfing, which had just become fashionable.
Thus, everything that was somehow Polynesian became immediately trendy. Tiki bars sprang up everywhere like mushrooms. Some of the most famous Tiki cocktails are the Singapore Sling, the Mai Tai, and the Zombie.
Now you can mix yourself a wonderfully delicious Bahama Mama. As with many other easily prepared cocktails, there are also a lot of different recipes for this drink. You can experiment with the individual ingredients and adjust them to your liking.
The Rise Of The Bahama Mama → Scrubs
The Bahama Mama gained popularity thanks to the TV series Scrubs. But this show generally showed a variety of bizarre drinks, which were drunk with joy by the protagonists.
The Bahama Mama was portrayed as former chief medical officer Bob Kelso's favorite drink. No one knows how exactly the fruity drink came about. But that is not really important because this delicious cocktail is one of those drinks that will grow on you.
Bahama Mama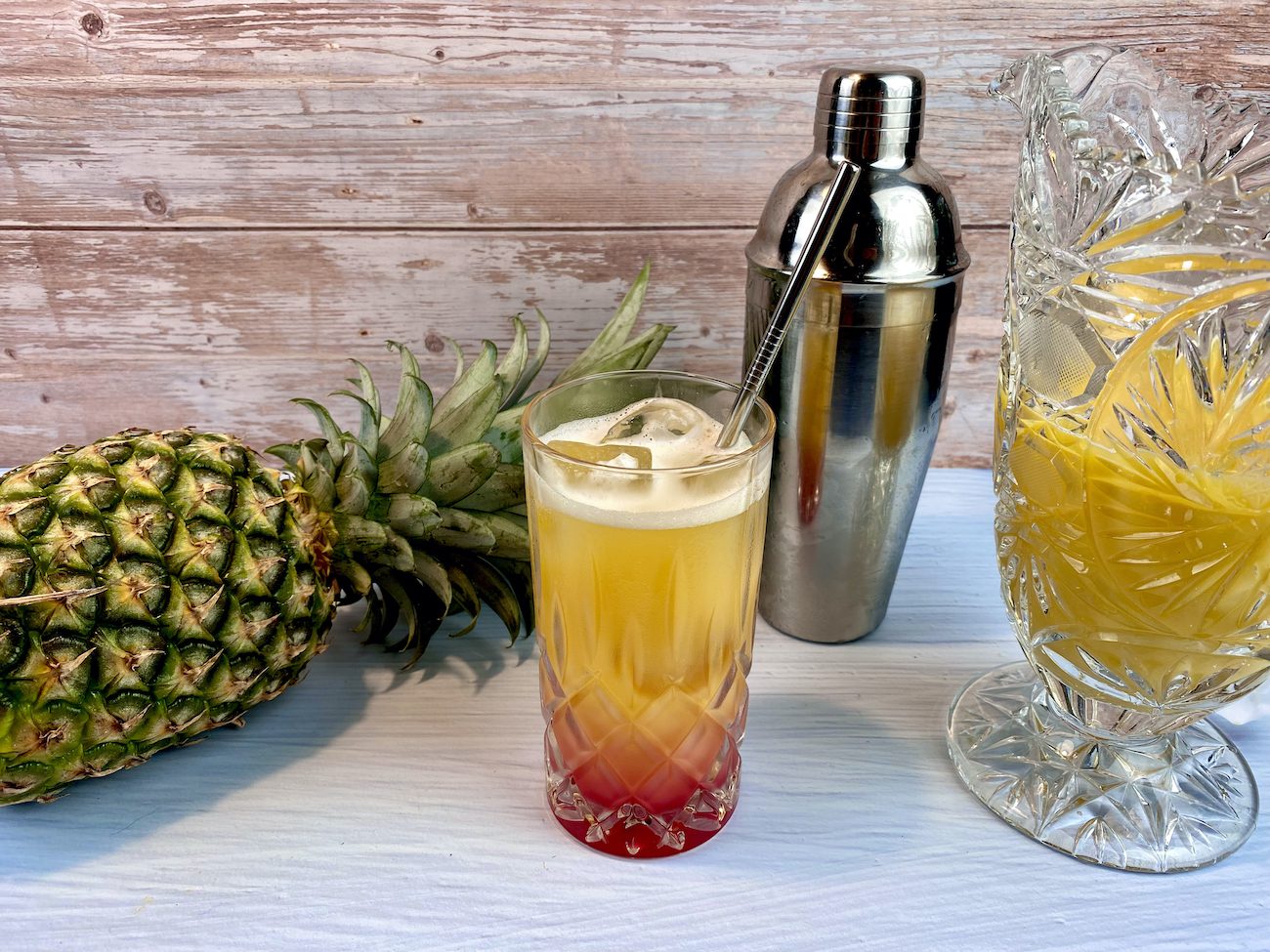 The Bahama Mama consists of equal parts of white and dark rum. Add coconut liqueur, orange and pineapple juice, Angostura, and grenadine syrup. Mix the ingredients in a shaker with ice and strain the drink into a highball glass.
Print
Save for later
Ingredients
2

cl

white rum

2

cl

dark rum

3

cl

coconut liqueur

5

cl

orange juice

7

cl

pineapple juice

3

dashes

Angostura

1

cl

grenadine
Preparation
Mix all ingredients together with ice in a shaker.

Then pour it through the strainer into the glass.

Finally, you can garnish the cocktail with lemon slices, pineapple rings, or a cocktail cherry.
Nutrition
Serving:
1
Cocktail
|
Calories:
248
kcal
|
Carbohydrates:
25
g
|
Protein:
1
g
|
Fat:
1
g
|
Sugar:
23
g
|
Proof:
10.9
% vol
Have you tried the cocktail?
Share it with us on Instagram by tagging us! @Alcipedia or with the hashtag #Alcipedia!
Our tips and tricks for a perfect Bahama Mama
Since no bartender has ever claimed credit for inventing the Bahama Mama, there is no original recipe to follow. That is why most bartenders mix the drink according to their own preference. Sometimes there is more rum than liqueur, and sometimes it is the other way around.
The orange and pineapple juice ratio also solely depends on the preference of the person who is mixing the drink.
When garnishing the Bahama Mama, you can let your imagination run wild. Since you are dealing with a Tiki cocktail, you can go all out and decorate it however you like. Most bars serve this cocktail with a lemon wedge or a Maraschino cherry. But you can do better than that: How about some coconut shavings and a kiwi slice? And what is wrong with adding a strawberry?
The question of which glass to use does not really come up with this rum cocktail. However, the highball glass is the obvious choice since the ingredients must fit into the glass.
But you can also enjoy the cocktail from an XL martini glass or a super fancy glass.
You might also like