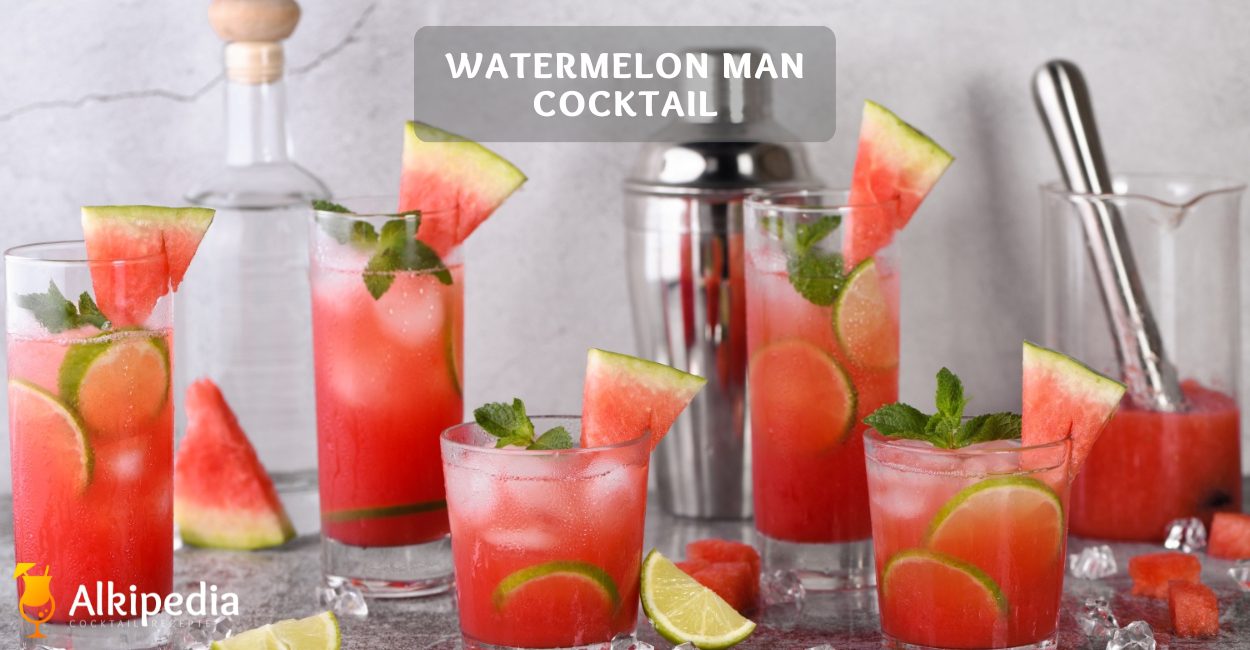 Watermelon Man Cocktail – Loose enjoyment in summer
With its melon flavor, the Watermelon Man Cocktail represents a cocktail of a rare kind. On hot summer days, it offers a welcome refreshment.
You can prepare it for a variety of occasions: be it a barbecue party or a cozy get-together, the casual cocktail fits everywhere.
Where does the Watermelon Man cocktail come from?
It is not known exactly how the cocktail originated. During the 90s, a man nicknamed Cookie made the Watermelon Man cocktail popular.
Because when he served the cocktail at his weekly club nights, numerous bars soon followed suit. He named the Watermelon Man cocktail after the famous composition by Herbie Hancock.
What does the Watermelon Man Cocktail stand for?
In the spirit of its namesake, this cocktail is a cool refreshment. With the help of the Watermelon Man Cocktail, you can simply take a short break on hot days.
Due to its casual nature, it is also a suitable drink for barbecues and the like. You will undoubtedly impress your guests with it.
Watermelon Man Cocktail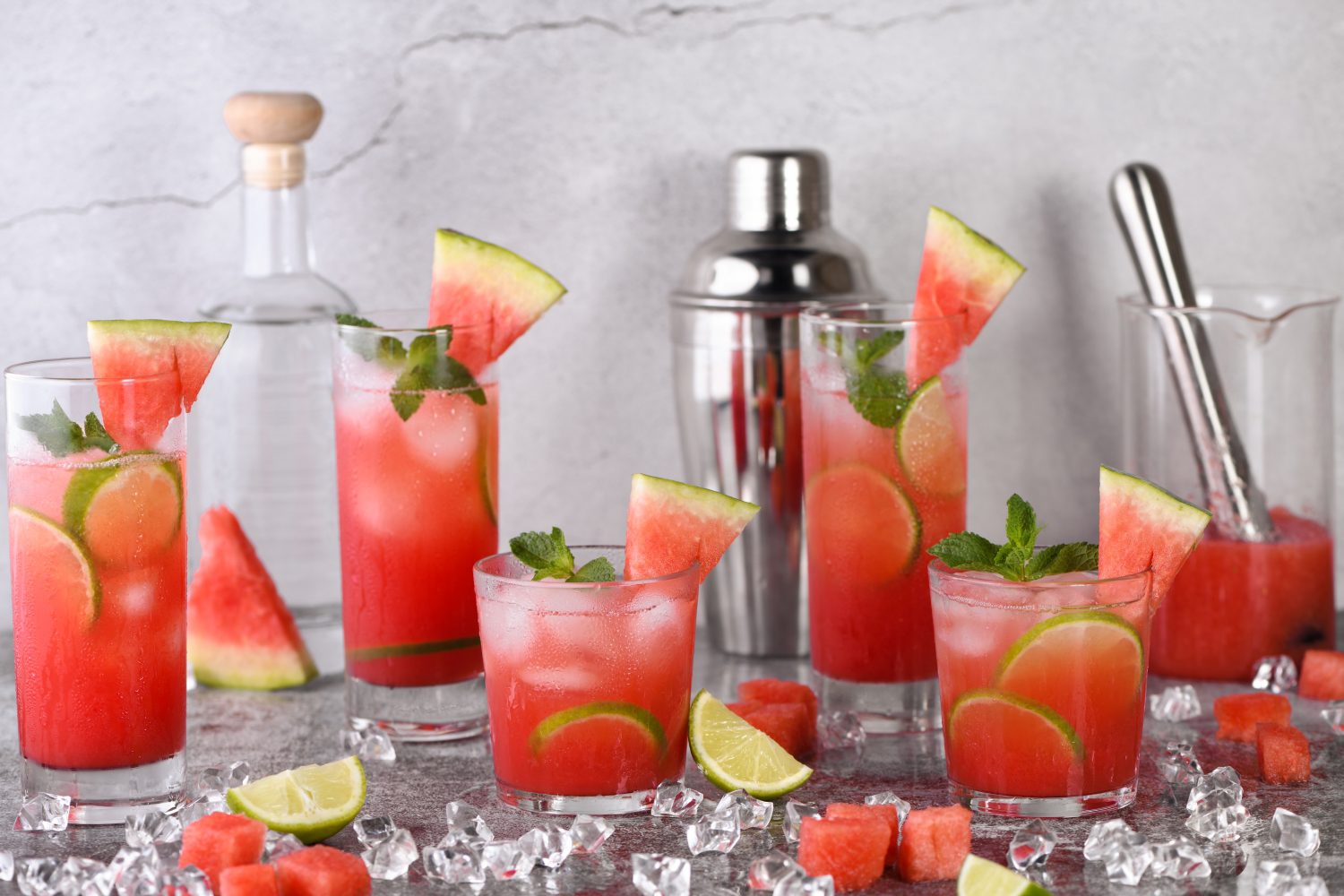 Just like the fruit it is based on, the Watermelon Man cocktail is a welcome refreshment on hot days. Enjoy the unique melon flavor of this cocktail!
Print
Save for later
Ingredients
2

cl

Grenadine

2

cl

Lemon juice

(freshly squeezed)

2

cl

Melon liqueur

4

cl

Vodka

10

cl

Orange juice

a few

Ice cubes

some

Mint

(garnish)

some

pieces of

melon

(garnish)
Preparation
Add all ingredients to the shaker and shake vigorously.

Strain into the prepared glasses.

Garnish with the mint and melon pieces.
Nutrition
Calories:
27
kcal
|
Carbohydrates:
3
g
|
Protein:
0.1
g
|
Fat:
0.03
g
|
Sugar:
3
g
|
Proof:
10
% vol
Have you tried the cocktail?
Share it with us on Instagram by tagging us! @Alcipedia or with the hashtag #Alcipedia!
Tip for the perfect Watermelon Man cocktail
Be sure to use freshly squeezed lemon juice for optimal flavor. In addition, you can also make the cocktail with lime juice instead of lemon juice.
Frequently asked questions
Can fresh melons be used in the Watermelon Man cocktail?
Some recipes use watermelon as an ingredient, so it's already a possibility. However, you should consider the ratio to the other ingredients so that the Watermelon Man cocktail still has flavor.
Which melon liqueur goes best in the Watermelon Man cocktail?
Basically, you can use any melon liqueur in the preparation. However, due to the name, a watermelon-flavored liqueur would of course be the very best choice.
You might also like